Products
To order pepper blends, salsa mix or meat rubs, enter the number of quantity desired and then proceed to the confirmation page by clicking the button at the bottom of this form.
NEW: PICOSO
Introducing the hottest Pepperblend available, PICOSO, made with some of the Hotest chili peppers grown locally, Carolina reapers, Trinidad Scorpions and a few others hot pepper added in for flavor.
Also Pico-Habie, half Habanero, half PICOSO, spice up your life!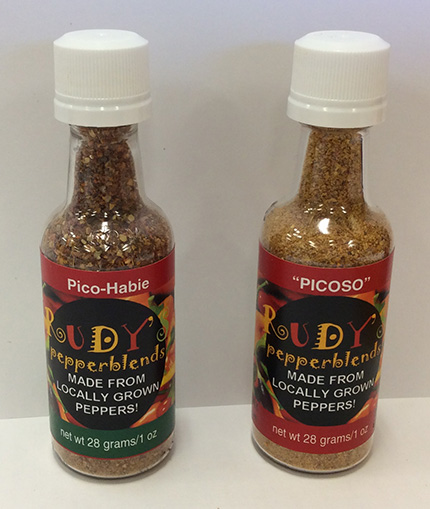 PICOSO