Rudy's Pepperblends
www.rudyspepperblends.com
Rudy's Pepperblends!
Rudy has been lovingly produces two blends of powdered chili peppers. The
Tri-Cities Blend
is a spicy, blend, a good accent to your cooking. The
Habanero Blend
is hotter. Both are good for 'hot lovers.'
For Hot Lovers! Order Online or order by phone: 509-531-6490 - ask for Paul.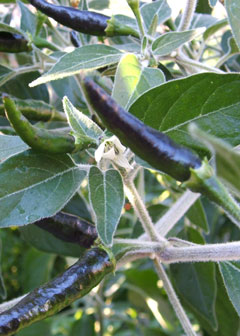 Peppers!